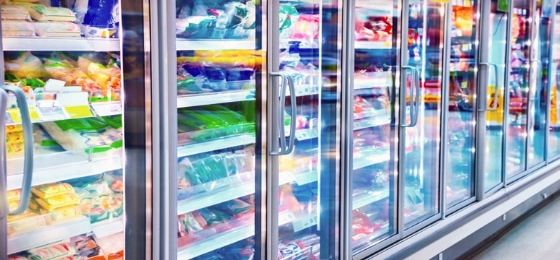 PMC Southwest's integrated team of professionals design, build and maintain commercial refrigeration and electrical systems that define innovation with state-of-the-art craftsmanship and time-tested durability. Our record of dedication to the success of our customers is best reflected in the great relationships and the customer loyalty we value and respect.
Earning the reputation as an industry leader in commercial refrigeration requires more than qualified expertise and a deep understanding of many disciplines.
Over the past 25 years, PMC Southwest's growth has been built upon a solid record of constructing, remodeling and maintaining hundreds of supermarket systems throughout California and Nevada. From design/build and construction installation to emergency 24-hour service with a 2-hour response time and regular on-going maintenance, PMC Southwest is committed to 100% client satisfaction.
How may our skilled and knowledgeable team help you?
Supermarket Refrigeration
PMC Southwest has built or remodeled hundreds of supermarket systems throughout California, Nevada and the western U.S..
Commercial Refrigeration
Our team can engineer, design, build and optimize commercial refrigeration systems of any size and purpose.
Walk-In Coolers & Freezers
Craftsmanship and durability define the walk-in coolers and freezers that PMC Southwest installs and maintains.
Cold Storage
Our experts understand the unique requirements for effective cold storage facilities including reliability and energy-efficiency.
CARB R3 Refrigerant Management Compliance
Skilled and knowledgeable PMC Southwest professionals can ensure your refrigerant management compliance with government regulators.
Energy Management
Accomplishing more with less energy using high-efficiency, state-of-the-art design and technology, PMC is your source for Glycol CO2, grade systems.
Our Installation crews have the experience to take on any job of any size, anywhere within our vast operational footprint and complete the project per the most demanding schedules. PMC's fleet of reliable vehicles are maintained per precise standards and are stocked with all of the necessary tools and equipment to complete extensive projects per any customer specification and regulatory guideline. Our history of growth and success all comes down to valuing our customers and doing all we can every day to maintain strong working relationships.
Our team works hard to ensure that solid relationships remain at the center of our commitment to your success and that our people are as dependable as the products and services we deliver.